http://www.housesonthemoon.org/events/
Houses on the Moon Theater Company and Hostos Center for the Arts and Culture,
in collaboration with Hostos Repertory Company present

gUN COUNTRY
A theatrical exploration of firearms in America
Wednesday, April 6, 2016 at 2:00 p.m.*
A reading of a new play, THE ASSIGNMENT
Thursday, April 7, 2016 at 12:30 p.m.**
Live Storytelling from people whose lives have been touched by guns.
Friday, April 8, 2016 at 7:00 p.m.
(Play reading and selected live stories.)
Black Box (C 151)
Hostos Community College/CUNY
450 Grand Concourse (at 149 St.), The Bronx
General Admission: Free with ticket
Box office & info: 718-518-4455
Ticket window: Mon.- Fri., 1 :00 – 4:00pm and 2 hours prior to event
Transportation: 2, 4 or 5 to Grand Concourse & 149 St.
Coalition of the Theaters of Color
* THE ASSIGNMENT (working title). A staged reading of a new play by Camilo Almonacid and Houses on the Moon Theater Company.
With Erick Betancourt and Karen Kandel. Directed by Emily Weiner.
An English professor is shaken when a student's personal essay describing an act of street violence from the shooter's perspective reopens long buried wounds. This new play explores the long-term impact of gun violence from both sides of the gun barrel and the struggle to forgive. 
**gUN COUNTRY Storytelling Program: true stories from people whose lives have been touched by guns.
Stories by Brenda Currin, Ian Eaton, Cristina Hernandez, Amir Khafagy, Benja Kay Thomas, Jenna Worsham. With Dashiell Eaves and Emily Weiner.
Curated by Jeffrey Solomon. Live music by Juancho Herrera
Professional Theater artists and members of the community will be sharing true stories about how guns have shaped their lives. This program of live storytelling, previously seen in New York at Dixon Place, has been described by audiences as powerful, soul stirring, deeply moving, surprising, hopeful and even humorous.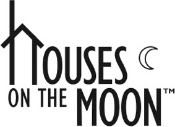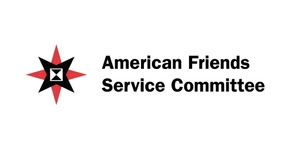 Supported, in part, by public funds from the New York City Department of Cultural Affairs in partnership with the City Council.
Houses on the Moon Theater Company and
La Guardia Performing Arts Center Present
Acclaimed play about LGBT refugees seeking asylum in the U.S.
TARA'S CROSSING
April 1st, 2016
From Houses on the Moon Theater Company comes the remarkable odyssey of an transgender asylum seeker who flees persecution in Guyana, only to wind up incarcerated in U.S. Immigration detention, where she struggles to win her freedom. The play, inspired by true events, was a hit Off Broadway and called, "Remarkable, Moving and Captivating!" by NyTheatre.com.
A play by Jeffrey Solomon featuring Aundre Chin, Ian Eaton, Nysheva Starr, Jeffrey Solomon and Emily Weiner
Post show discussion on LGBTI and HIV related asylum, featuring experts from Immigration Equality and other organizations.
Photo credit: Loris Guzzetta
APRIL 1st at 12pm and 7pm


La Guardia Performing Arts Center
LaGuardia Performing Arts Center at LaGuardia Community College
31-10 Thomson Ave E-241 Long Island City NY 11101 
Tickets: $15 (general)
$10 (students and educators with ID, seniors)
The matinee is free (though availability is limited.)
ONLINE TICKET SALES AT
http://www.lpac.nyc/events
Box Office Hours:

Monday

-Friday 

10 – 4pm
*Box Office will open  one hour prior to the start of all events
Thank You To Our Sponsors for Their Generous Support
Community Legal Resource Network
CUNY School of Law
FREE DE NOVO PERFORMANCE!
December 4th, 5pm (preceded by 4pm STOP THE VIOLENCE YOUTH PEACE MARCH)
Boys Club of New York – 321 East 111th Street (between Second and First Avenues)
FREE! No Advance Reservations. For more info: 212-828-9800 or mcantarero@council.nyc.gov
 PRESENTED BY NEW YORK CITY COUNCIL SPEAKER MELISSA MARK-VIVERITO, EL BARRIO/EAST HARLEM ANTI-VIOLENCE TASK FORCE & THE DISTRICT 8 IMMIGRANT SERVICE NETWORK
PAST:
OCTOBER 14th, 730 PM * Texas State, San Marcos, Evans Auditorium
AND
OCTOBER 16th, 7pm * University of Texas at Austin, Utopia Theatre, School of Social Work
April 22-24, DE NOVO, Hostos Center for Arts and Culture, Bronx
April 25th at 8pm
DE NOVO
April 28th, DE NOVO, Special performance for City Council, Co-sponsored by Council Members Daniel Dromm and Carlos Menchaca. Email housesonthemoon@gmail.com for more details.
MAY 4th at 3pm, DE NOVO, Kingsborough Community College, Brooklyn (Details Soon)
MAY 9th at 7pm, DE NOVO, Studio Around the Corner, Brewster NY
MAY 12that 10am and 1pm, DE NOVO, La Guardia Performing Arts Center on May 12th                           Student performances. Email housesonthemoon@gmail.com for more details.
MAY 14th at 10am, DE NOVO, Jamaica Center for Arts and Learning,                                                                   Student Performance. (Jamaica, Queens)
MAY 20-21, gUN COUNTRY, Jamaica Center for Arts and Learning (Jamaica, Queens) May 20th 10am (student performance), May 21st 730pm Community Performance (details to come.)
MAY 28-30, DE NOVO, Newtown High School, Elmhurst, Queens (details to come.)