Theater Company and Jamaica Center for Arts and Learning Present
gUN COUNTRY
A theatrical exploration of firearms in America
PART 1:
TRAJECTORIES*
True stories told by people whose lives have been touched by guns.
Thursday, May 19th at 8pm
Saturday, May 21st at 2pm
PART 2:


A reading of new play by Camilo Almonacid, developed by Houses on the Moon Theater Company. ** 
Friday, May 20th at 730pm
Saturday, May 21st at 4pm
           161-04 Jamaica Avenue
*TRAJECTORIES: Stories by Rex Bobbish, Brenda Currin, Aija Marie Gibson, Ian Eaton, Cristina Hernandez, Amir Khafagy, Manuel Borras Olivera, Benja Kay Thomas, Jenna Worsham. With Dashiell Eaves, Emily Joy Weiner and Chandler Vinton.
Curated by Jeffrey Solomon. Live music by Juancho Herrera
Professional Theater artists and members of the community will be sharing true stories about how guns have shaped their lives. This program of live storytelling, previously seen in New York at Dixon Place, has been described by audiences as powerful, soul stirring, deeply moving, surprising, hopeful and even humorous.
**THE ASSIGNMENT.
With Erick Betancourt and Karen Kandel. Directed by Emily Joy Weiner.
An English professor is shaken when a student's personal essay describing an act of street violence from the shooter's perspective reopens long buried wounds. This new play explores the long-term impact of gun violence from both sides of the gun barrel and the struggle to forgive.
Thanks to our cosponsors!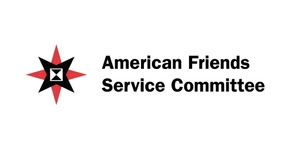 Supported, in part, by public funds from the New York City Department of Cultural Affairs in partnership with the City Council.